Executive Staff
Amy Floriano was appointed as director of the Department of Juvenile Justice by Gov. Glenn Youngkin in January, 2022. She went to Old Dominion University for her undergraduate studies and obtained her law degree from the University of Richmond. She began her legal experience by working with the defense on the Commonwealth vs. Lee Boyd Malvo case, before returning to Chesapeake to be closer to her family. Amy has spent most of her career working as a prosecutor at both Portsmouth and Chesapeake Commonwealth Attorney's offices. Amy's focus has been on addressing gang related crime and violence. She was a member of several multi-jurisdictional task forces and delivered numerous presentations on the presence of gangs in Hampton Roads. Amy was also the 2018 Virginia Gang Investigations Association state gang prosecutor of the year.
Dale Holden Jr. was appointed DJJ's Chief Deputy Director in May of 2022. He has worked for DJJ as a probation and parole officer for 25 years in the 1st District CSU in the City of Chesapeake. During his tenure at the CSU Dale worked in collaboration with various community partners to serve the citizens of his home city. Dale served on the Chesapeake Commission on Substance Abuse and two terms on the Chesapeake Family Assessment and Planning Team. In addition to his roles within the CSU, Dale provided implementation, training, consultation on EPICS, as well as participation in DJJ Certification Teams. A native of Virginia and graduate of Old Dominion University, Dale holds a bachelor of science degree in criminal justice. In addition to his years of state service, Dale also worked in a residential community as a residential supervisor and counselor. He later moved into the role of intensive in-home counselor, working with at-risk children and families, where he was first introduced to DJJ as a contracted service provider. Dale has experience providing services to court-involved youth, facilitating substance abuse and adolescent sexual offender groups alongside skilled and talented clinicians while collaborating with probation and parole officers across Hampton Roads.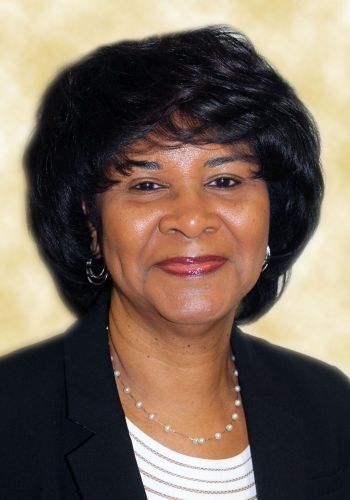 Linda McWilliams is the Deputy Director for Community Services. She has over 35 years of experience in the juvenile justice field. She began her career with the Department of Juvenile Justice where she provided supervision and case management services for youth and she held progressive positions of responsibility and management. She served as case manager supervisor, residential division administrative assistant and as superintendent for the Oak Ridge and Bon Air facilities for over 10 years. She most recently served as a Deputy Secretary for the Maryland Department of Juvenile Services for over seven years where she had oversight of 13 residential facilities and 32 court service offices. Ms. McWilliams has extensive knowledge and experience in policy, program, and standards development and implementation. She has served as an elected member of the American Correctional Association delegate assembly for 15 years. She is a strong advocate for the implementation of reforms that support positive changes in the lives of our youth. Ms. McWilliams holds a bachelor of science degree in psychology from Virginia Commonwealth University.
Joyce E. Holmon is the Deputy Director of Residential Services and has been an invested leader in the agency's transformation. Ms. Holmon has been employed by DJJ since 2004. During her tenure, she has held numerous titles as she ascended through the ranks of the department, including counselor supervisor, Assistant Superintendent for Programs, Superintendent Senior for Oak Ridge Juvenile Correctional Center and the Reception and Diagnostic Center, Regional Program Manager for the Southern Region, Residential Program Manager, and, in April of 2017, she assumed her current role after serving as Acting Deputy Director for one month. Prior to her tenure with DJJ, she served the North Carolina counties of Vance, Franklin, Warren and Granville (VFWG) in various capacities, including Therapeutic Home Supervisor, Case Manager, Therapeutic Mentor and Child Mental Health Clinic Screening Coordinator. In addition, she assisted in establishing a non-profit human service agency that provided HIV/AIDS case management as well as other supportive services for residents of VFWG counties. A Farmville, VA, native, Ms. Holmon earned a bachelor's degree in sociology with a minor in criminal justice from Longwood College where she also became a member of the Alpha Kappa Alpha Sorority Inc. Ms. Holmon is a leader committed to excellence in public safety, as she believes in a youth's capacity to change and our ability to promote a healthier and safer community.
Dr. Melinda Boone was appointed DJJ's Deputy Director of Education in June, 2020 after serving as Interim Superintendent and Educational Consultant since August, 2019. Dr. Boone brings 11 years of experience as a superintendent, having served in that capacity for Worcester (MA) Public Schools from 2009 to 2015, and for Norfolk Public Schools from 2015 to 2019. She began her professional career with Suffolk Public Schools in 1984 as a speech language pathologist and consulting audiologist. Since that time she has served in numerous capacities for public school systems in Suffolk, City of Franklin, Isle of Wight County and the City of Norfolk. From 2001-2009, she served as Executive Director of Elementary Schools (four years) and Chief Academic Officer (four years) for Norfolk Public Schools. She is licensed in Virginia as a division superintendent and as a post-graduate professional, and holds endorsements as a secondary school principal, elementary school principal, middle school principal, supervisor of special education, general supervisor, director of instruction and assistant superintendent for instruction. Dr. Boone earned her bachelor's degree in communications disorders from the Hampton Institute in 1981; a master's degree in audiology from the University of Illinois – Urbana-Champaign; and her Ed.D. in educational administration from the College of William and Mary. She also holds a Certificate of Advanced Study in educational administration from Old Dominion University.
Jamie Patten is Deputy Director of Administration and Finance. Before assuming this role, she served as DJJ's Budget Manager for five years, and was instrumental in developing the strategy to fund and sustain the agency's transformation. She also has been a key member of the agency Future Planning Group which has helped develop plans to tackle some of DJJ's most difficult challenges over the last several years. Ms. Patten began her career with the Commonwealth of Virginia in 2001 with the Auditor of Public Accounts (APA). During her tenure at the APA she was responsible for oversight of Commonwealth agencies, ensuring adherence to state and federal policies and procedures and proper fiscal management. Ms. Patten also served the Commonwealth as the Director of Administration for the Virginia Department of Historic Resources (DHR) and the Director of Fiscal Operations for the Virginia Department of Military Affairs (DMA). In those roles, she was responsible for the oversight of the accounting, human resources, information technology, procurement, and fixed asset functions of the agencies. She has many notable career achievements, including discovery of fraud in excess of $2 million while at APA, implementation of an electronic accounts receivable system and a $34 million grant program at DHR, and successful reimbursement of millions from a backlog of state active duty missions by the Virginia Guard.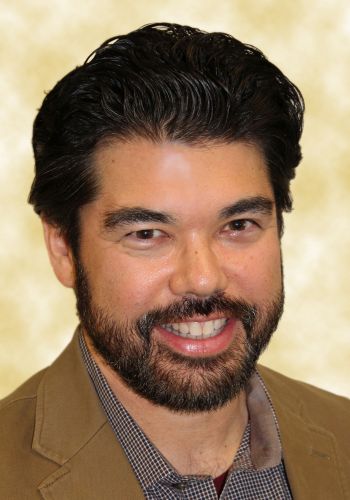 Michael Favale, Deputy Director for Policy and Legislation, has been a member of DJJ's Policy Team since 2013, first as a legal specialist and then as a manager of the Human Rights Team. Working primarily with partners in Residential Operations, Human Resources, the Investigative Unit, and the Training Center, his job duties have varied from handling resident and employee grievances, to instructing staff on PREA and civil liability, to working with the Procedures Committee to ensure compliance with policy and the law. Before joining DJJ, Mr. Favale served seven years at the Virginia Attorney General's Office working on crime prevention programs and public safety legislation, spearheading initiatives to combat human trafficking and prescription drug abuse, as well as producing two anti-gang videos. Before coming to Virginia, he was a practicing attorney in New York, where he began his career as a prosecutor in a local district attorney's office. He also practiced as a criminal defense attorney before moving. Mike received his bachelor's degree from Cornell University and J.D. from Cornell Law School.